Travel insurance has always been a hotly debated topic. There are those firmly in the "it's just a waste of money" camp and others in the "it is always necessary" camp. But which viewpoint is correct?
The answer depends largely on a number of factors, including where you are going, if the costs are refundable, what you will be doing, and whether you will have access to health coverage while you are there.
If, for instance, you are traveling domestically with a refundable flight and hotel and know you can get healthcare easily in that destination, you may decide it's not worth the cost. In this scenario, the main financial risk would be if something were lost or stolen. But this risk can also be mitigated if you only bring replaceable items and nothing of personal or high value. Yes, you might be out a bit of money if that happens, but there's a high likelihood that it won't (unless you are traveling to a risky location).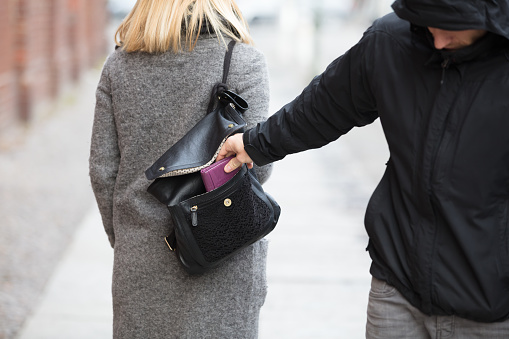 However, if you are traveling to a foreign destination where you will be enjoying multiple activities, there might be a chance of pickpockets or loss of personal items, and you have questionable access to healthcare, insurance is most definitely worth the costs as the risks are far more costly. In this scenario, the potential financial risks are nearly incalculable (from injury or illness costing thousands in medical bills to the loss of your passport or wallet and needing help replacing them to terrorism or natural disasters, you never know when you will need protection).
​With these examples, it's easy to see how you can make a case both for and against travel insurance. But it is not always so easy to decide. Here are some key questions that you should consider in deciding whether travel insurance is right for you or not.
What Does Travel Insurance Cover?
​Travel insurance covers a multitude of items such as emergency healthcare, lost or stolen personal items, trip cancellations or delays, and emergency situations such as natural disasters and terrorism. As with most insurance coverage, the amount of protection you receive varies from policy to policy with the higher-priced policies offering more protection.
​
Here are a few examples of coverages:
However, it is also vital to note that insurance is intended for unforeseen problems. If you purchase it knowing full well something is going to go wrong, chances are they won't cover you. For instance, if you know there's a huge storm coming but book the trip anyway, you won't be able to cancel and expect to get your money back.
​There are also a number of items some companies do not cover, such as certain activities (kayaking, hiking, SCUBA, parasailing, etc), pre-existing medical conditions, if you have been drinking or taking drugs before you were injured or ill, and more. Each company and policy is different in what they do and do not cover, so be sure to look carefully before choosing a company.
Does Travel Insurance Cover Coronavirus Situations?
​The quick answer to this is, that it depends on the company. Some companies, such as World Nomads or Travel Guard, do have specific coverages for coronavirus including canceling your trip because you get sick or getting sick abroad and need help with medical care and/or getting back home.
​Other companies only offer this coverage on certain plans. Allianz, for instance, offers an Epidemic Coverage Endorsement on select plans and in select states that help with some coronavirus protection. If you do not have this endorsement, however, their policy is:
"COVID-19 is a known and evolving epidemic that is impacting travel worldwide, with continued spread and impacts expected. Our travel protection plans do not generally cover losses directly or indirectly related to known, foreseeable, or expected events, epidemics, government prohibitions, warnings, or travel advisories, or fear of travel." – quoted from Allianz COVID-19 FAQ
It is recommended that you read the full policy documentation before purchasing to ensure you know exactly what is and isn't covered for your vacation.
So, Is Travel Insurance Necessary?
​This is a tricky question in some cases but completely cut and dry in others. For instance, there are some countries that require travel insurance for entry – such as Aruba, the Virgin Islands, Costa Rica, and many more. With these, the decision is already made for you. However, if you are unsure, here are some things to consider:
Are your tickets/reservations refundable?
Are you traveling domestically (with access to medical care and could get home easily if there is an emergency)?
Or are you traveling internationally (with unknown access to medical care and may need help handling an emergency)?
Do you want protections for coronavirus (if you get sick or if there's a quarantine or lockdown you need assistance with – including repatriation if necessary)?
Will you be participating in any activities where you could get hurt, or worse, need medical evacuation? Be sure to include activities you don't generally consider dangerous, such as hiking or kayaking, as these could result in sprained or broken limbs, animal bites (someone recently had a claim due to a shark bite – no joke!), or getting stranded and dealing with hyperthermia or dehydration.
Do your personal medical coverage include healthcare in your destination?
Does your destination require travel insurance?
Would you like to have a backup if your trip is canceled, or delayed, if you lose luggage, or if your wallet/passport is stolen?
Is theft a potential problem in your destination?
How do you feel about potential natural disasters or acts of terrorism in your destination?
How comfortable are you with your travel provider (tour company, cruise line, etc) with regard to going bankrupt or not following through on what they have promised?
What does insurance cost vs. what is covered? ​
As you can see, there are a lot of factors that can go into your decision. At the end of the day, you will need to weigh the potential risks with your comfort level. However, when in doubt, it is always a good decision to purchase a policy just in case.
How Do I Buy Insurance?
When it comes to purchasing insurance, you have a few choices.
Travel Providers
Many travel providers (airlines, cruise lines, etc) offer insurance at the time you book your trip. These are convenient since they are attached to your travel plans, but there are a few reasons you may want to purchase a policy elsewhere:
Policies through a travel provider are often more expensive than third-party providers.
They often have limited coverage for items only pertaining to their product. For instance, if it's through your airline, they may not cover specific activities at your destination.
They often have lower coverage amounts and fewer choices.
They usually require you to purchase within 14 days of booking your vacation.
If they go bankrupt or stop offering their services, you have no recourse for getting your money back.
We're not saying they are always this way, but it is definitely worth comparing them to some third-party providers as well to make sure you find the best coverage for your needs.
Your Credit Card Company
​Some credit cards include travel insurance benefits for their customers. These are typically set policies with specific coverage minimums and no customization options. They are also hit-and-miss with what they cover. Here is an illustration of coverages by credit card:
These are usually fine for limited travel purposes, but would not be advised for foreign or highly active travel.
Third-Party Providers
Third-party providers include companies such as Travel Guard, Allianz, and World Nomads. The advantages of third-party providers are:
Can purchase your policy anytime
Competitive Pricing
A multitude of coverage options
If your travel provider goes bankrupt, you are not at their mercy
To get a quote and/or purchase a policy, you simply visit the website and follow the prompts for obtaining your quote. At the end of the quote process, you will have the option to purchase a plan.
With all that said, which insurance company do we recommend?
​There are many travel insurance companies available with a variety of options to meet just about any need. Ultimately, it depends on your needs and budget. A great budget option is World Nomads. They provide good coverage (including some coverage for covid) at reasonable prices. They are a bit more no-frills than others, but if you just want the peace of mind knowing you're covered but at more budget-friendly prices, they are a great choice.
A few things to consider before purchasing World Nomads: They do not offer to cancel for any reason coverage and have some rules regarding covid coverage (such as the CDC travel advisories – if they say a location is over a certain warning level and you go anyway, they won't cover you). They also limit trip cancellation coverage and do not cover pre-existing conditions.
Conversely, if you need coverage for pre-existing conditions, want to cancel for any reason protections, want a 100% refund if a trip is canceled or delayed, or prefer extra features such as pet coverage, bag trak, emergency medical assistance, worldwide travel assistance, and more, then Travel Guard is our recommendation. They have every kind of bell and whistle you could want in your coverage, including people you can call if you need help (including emergency cash if your wallet is stolen and help to replace your passport).
A few things to consider before purchasing Travel Guard: They will be more costly than World Nomads, but that is due to the extra coverage and services they provide. Be sure to read any fine print for situations that might not be covered, but you know you will be exposed to (such as certain activities/sports or simply reading the fine print for covid coverages).
Conclusion
​Though travel insurance is not strictly required for every trip, it is something worth considering. You never know when you might run into an emergency (medical, natural, or otherwise), and knowing you have a backup can make all the difference. Will you always use insurance? No. But will you be grateful when you need it and it's available? Absolutely!
Sources